OLA CABS

Illustration and Social media campaigns
Campaign posts for Ola cabs for thier social media page to promote and highlight ways they are better than other taxi services
---
Campaign 1:
The Monsoon Shield


Cabs offer the best refuge on the roads during the monsoon.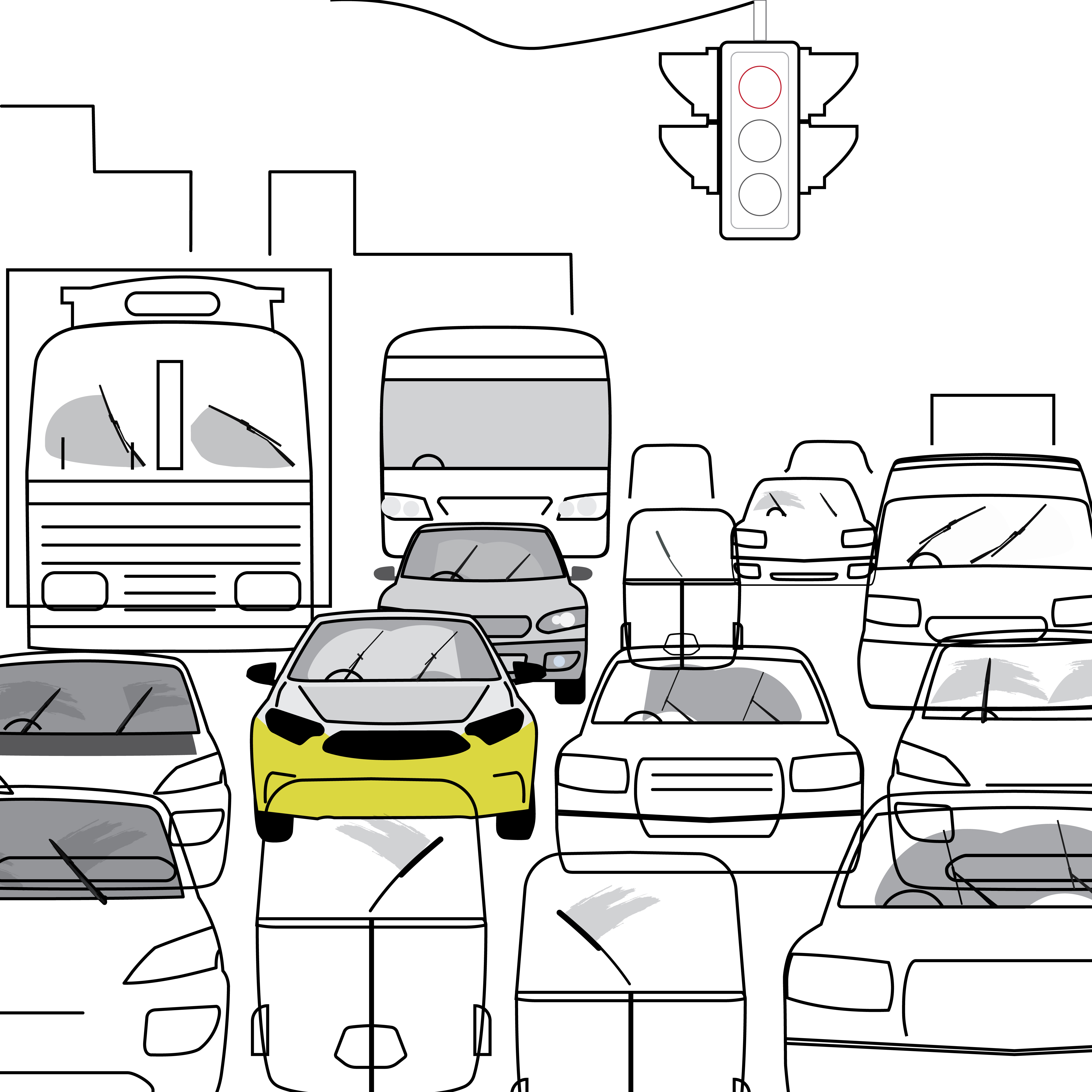 Concept:

An animated video where we capture the din of the street with many vehicles, honking and rain to the calm, soothing interior of the cab where a person relaxes in peace.
Visual:

A video transitioning a street filled with traffic and rain pouring down, to the calm within the safety of a cab.

The passenger inside the cab is relaxed and unperturbed by the noise and chaos outside.
---
It's a wet, soppy, jungle out there. Stay clean, dry and peaceful on the road with an Ola.

#WelcomeMonsoon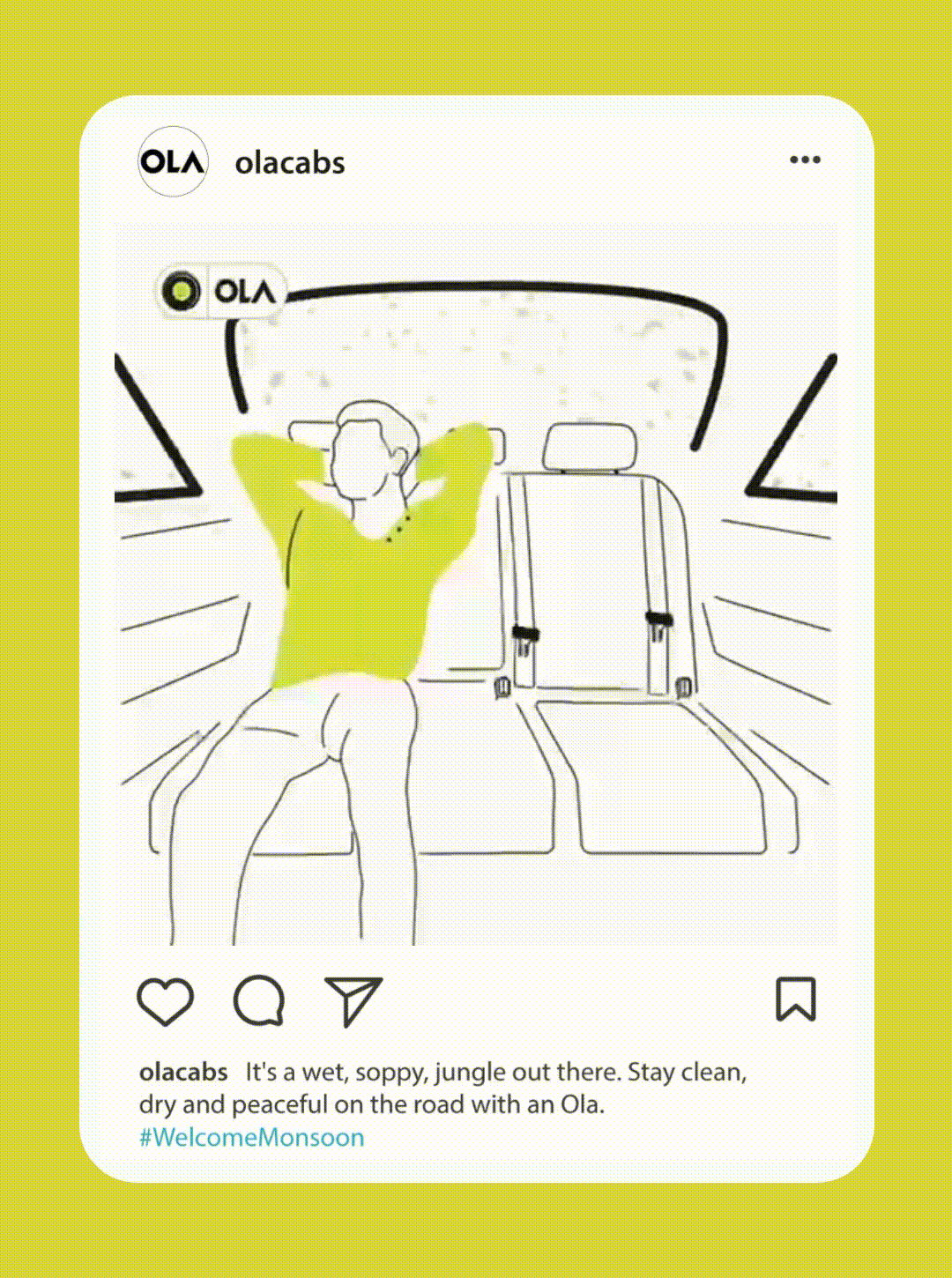 ---
Campaign 2:
Ready before you are


Based on the campaign thought of 'Ready Before You Are', we often end up booking an Ola too early.
Concept:

The Ola cab is so punctual that it reaches the passenger before they are ready themselves.
Visual:

A comic to show the storyline of someone booking a cab assuming it will take time to arrive.

Frame 1: A group of people at a concert.
Frame 2: one of the girls gets a notification on her phone that the Ola's arrived

Frame 3: Girl now in the rear seat, now listening to music on her earphones as the concert continues in the background
---
You can pick the sad song that'll play in the background when we're #ReadyBeforeYouAre